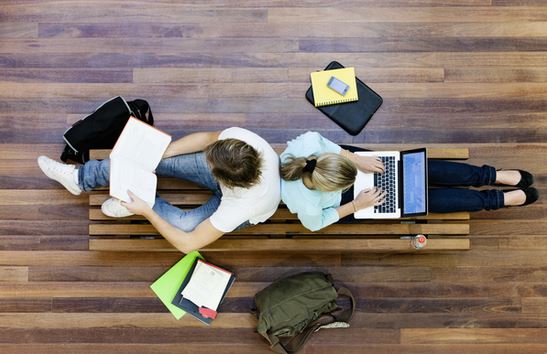 Psychology is the science of human minds, their behaviors and it can also be claimed to be an approach to understand people. Having knowledge in psychology enables a student in applying the theories and principles of human mind and behavior and finding solutions to problems in real life. Sounds very interesting, isn't it? Yes, it is indeed. The study of psychology includes theories, tests, techniques and methods of identifying human problems having a very deep origin, counseling, guidance, personality, experiments and many more interesting steps which finally leads to a course having a full proportion of learning along with enjoyment. With proper education one can have a perfect career in psychology field.
Psychology is a subject which has always been a craze for people of every age and community. So, government and people have taken active participation in building Psychology colleges. But, people who are interested to study psychology and live in remote areas find it quiet difficult to know about the best colleges for psychology. So, here we provide you with the prised information that you were in search of for many days. We provide you with the top colleges of India where psychology is taught.
In these colleges, we undergraduate as well as postgraduate courses are offered. Some of the colleges even offer distance learning courses in which examinations are taken in test centers.
Psychology colleges of India
Here, we offer you a list of psychology colleges in India, which we hope, will surely help you to chalk out your education and career planning.
Hostel and facilities of hostel are such that you would not get even a single chance to complain about. It has laboratories with updated technologies, libraries, and a committee for sports too. Here, some of the best companies come for placements of students.
Courses offered:
Bachelor degree (Hons) in Applied Psychology,
Master degree in Counseling Psychology and Applied Psychology,
P.G Diploma in Child and Family Psychology and Counseling Psychology,
Master of Philosophy – Psychology specifically Child & Adolescent Psychology).
Government College of Educational Psychology and Guidance in Jabalpur
Experienced faculties and the lecturer-panel which comprises of senior and subject-specialists make learning here a great experience. It also has a voluminous library.
Courses Offered:
Master degree in Applied Psychology
Post Diploma in Counseling and Guidance
University of Delhi, Delhi
Separate libraries for each department, computer laboratories and other facilities are available here.
Courses Offered:
Bachelor degree (Hons.) in Applied Psychology and Psychology,
Master degree (Hons.) in Applied Psychology and Psychology,
Course in Guidance and Counseling for which certificates are provided.
Deen Dayal Upadhyay Gorakhpur University – Uttar Pradesh
Course offered:
Master degree in psychology
Phil. In Psychology
University of Madras
Wonderful infrastructure and campus, capacious library, excellent faculties are provided in this college.
Courses offered:
Phil. in Psychology
P.G. Diploma in Counseling Psychology and Parent Counseling,
University of Calcutta
Courses offered:
M.A/ MSc in Psychology
P.G Diploma in Behavioural and Cognitive Existential Counseling
M.Phil. in Clinical Psychology
P.hD. in Applied Psychology / Psychology