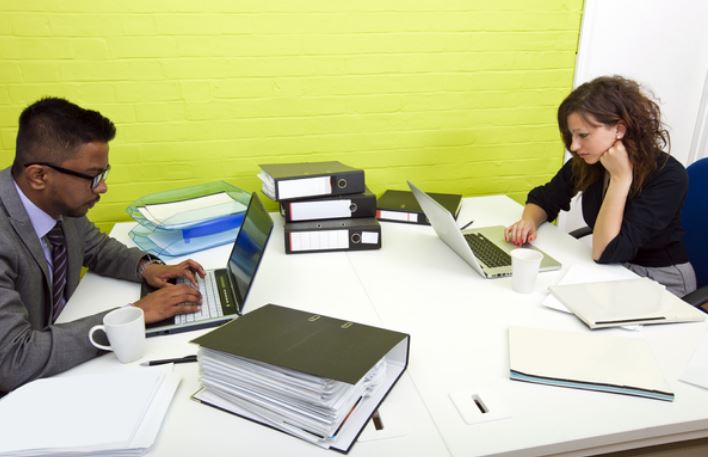 Psychology as a subject is quite intriguing as it not only deals with the ways a man thinks, but it also helps a man read another like a book. The mind of any human is quite complex and intriguing, it works in its own mysterious ways, and thus this subject raises the interest of many students who would like to indulge in the study of human psychology. Now, as we are well aware these days that having a regular degree is just not enough, you have got to have a Ph.D. for your betterment and of course for getting a job that you would much desire.
Now, to clear things up, the Ph.D. in psychology is the highest degree available for this field of study. Firstly, you have got to do be a graduate in this field which usually takes about four years of hardship and finally, you have got to get another degree. This being the master's degree that takes about two to three years, according to the subject you take. Now on top of that, you would have to allow another four to five years for attaining the doctorate degree. To come to think of what value a doctorate degree might add to your resume, it will surprise you. Not only does a doctorate enable you to open up your own front for practicing this field individually, but it also comes with a whole lot of pay. With this degree, you would be able to teach in colleges and universities and conduct researches at the university level as well.
The whole path of attaining a doctorate in a Ph.D. is not as easy as it might seem. There is a lot of hardship that must be dealt with first. Like any other sort of study, it is must be advised getting the education done or at least the degree must be from a good university. A good university adds much to the resume, which would make you much more desirable and it also gains you the required confidence for marching through the interviews. Your aim must be clear and thus while doing your bachelor's degree you must know where you would want to get the master's degree.
Once the master's degree is completed, you might want to get a Doctorate degree. That being said, another thing that is important is to have an internship in this field. Studying is the best way to gain knowledge, but the internship acts as a buffer, or even better it acts as a backup. Practical knowledge is the best way to know what you are about to do, while studying can teach you what to do when the internship will make you aware of the situations and help you take easy decisions under any distressful circumstances.
Just like the way, everything has been packaged and made easy for the normal people to get their hands on, there are various doctorate degrees available for the people with different interest. That might seems a little vague, but let's explain what is actually meant there. Choices of studies may vary for every man.
One might want to be a teacher of psychology, while the other one might want to work in a very 'applied setting' atmosphere. So, people have arranged courses individually for people with different tastes. Other than the Ph.D., there is Psy.D which is Doctor in Psychology and Ed. D or Doctor of Education.
A Ph.D. mainly focuses on the research-based model in this field of research work. Such people are allowed to work in the fields of teaching in various colleges and universities, do the research work, or work in the clinical field, thus having a much-varied experience. A PsyD, on the other hand, focuses on the practitioner-based model of education. Although they are allowed to work at some of the colleges as a teaching staff their main works are in the applied setting to provide the direct mental health services in many such institutions. Finally, Ed.D provides you a degree to work as a school psychologist or in any such related institution.
The time span for each of these degrees is quite apart from each other. The Ph.D. while takes around five to seven years to complete, the PsyD requires about four to six years and finally, the EdD takes around three to five years to complete. Now that we have dealt with the degrees available, the next thing to talk about is of course where to avail. Well, again the good news being that there are many colleges and universities that have great programs available for those who are interested, there are many online programs too that are making the rounds. Now, even getting an education is not much of a hassle. But before you jump along to pick a college and start off with the course, it is important that you are thorough about your research and make sure that the online college is genuine. Also, better to have knowledge if the college you are getting the course done is accepted by the major companies or not.
Once the Psychology Ph.D. programs are complete, the fields of jobs that are available are simply amazing.
Here is the list of some of the names of the field that you can work for, once you have done the Ph.D. The list of the potential professions goes like clinical psychology, forensic psychology, sports psychology, health psychology, industrial-organizational psychology, human factors psychology, and so on.
With such a varied list, there is another thing that interests the student of this field, that being the ability to practice as an individual. The doctorate degree is the free pass for a man to be working in this field, on his own. Although the above-mentioned professions are of great value, the most looked forward at and the widely accepted profession of many of the students of this field is surely that of being a professor or a researcher at any university or college.